Monday 30 May 2016 @ 11:52 pm
Which is the one essential item that tops your travel packing checklist? To me, it's the travel adapter if I'm traveling to a foreign country using a different power socket than mine. Gadgets that I usually will bring along are at least my mobile phone, a camera, a tablet and sometimes a laptop if the trip is long. I can't live without these gadgets while travelling and surely can't imagine if all of them run out of battery when I need them.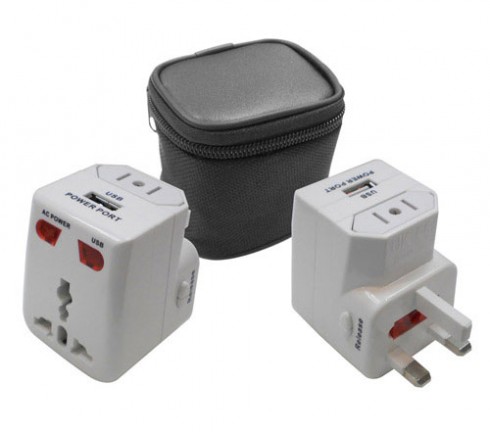 A good travel adapter would be one that is compact, light and can act as a single universal plug converter that will work with any of the four most common power outlets found in:-
1. North America
2. UK, Commonwealth countries & Middle East
3. Rest of Europe
4. China, Australia & New Zealand
It would be an added point if the travel adapter comes with a built-in safety fuse that can protect our devices from short circuit. On top of that, a built-in USB charging port would be handy as well since most of the portable devices we have these days are using USB port for charging.
Head over to this Gift Supplier Malaysia website to shop for a travel adapter that meets all the requirements I mention above. The price starts from RM19.00 each, which is reasonable too. Besides, they have custom branded USB flash drive, Powerbank and Bluetooth wireless speaker for sale as well.
Blogsphere: TechnoratiFeedsterBloglines
Bookmark: Del.icio.usSpurlFurlSimpyBlinkDigg
RSS feed for comments on this post
Powered by Disqus